+ Will Make You Feel HAPPY!
Happy April, everyone! I hope everyone is staying safe and healthy during this turbulent time. This gorgeous yellow sun dress was supposed to make its grand debut in Rome, Italy. Sadly, so much has changed in the last month, and I was inspired by its ethereal nature. We could all use a bit of sunshine and warmth these days.
We shot these photos at a park near our house at the most magical time. The song, "Golden Hour" by Kacey Musgraves was stuck in my head the entire time! Sunset is my favorite time to shoot. The lighting and weather is always perfect and you usually can find a slight breeze.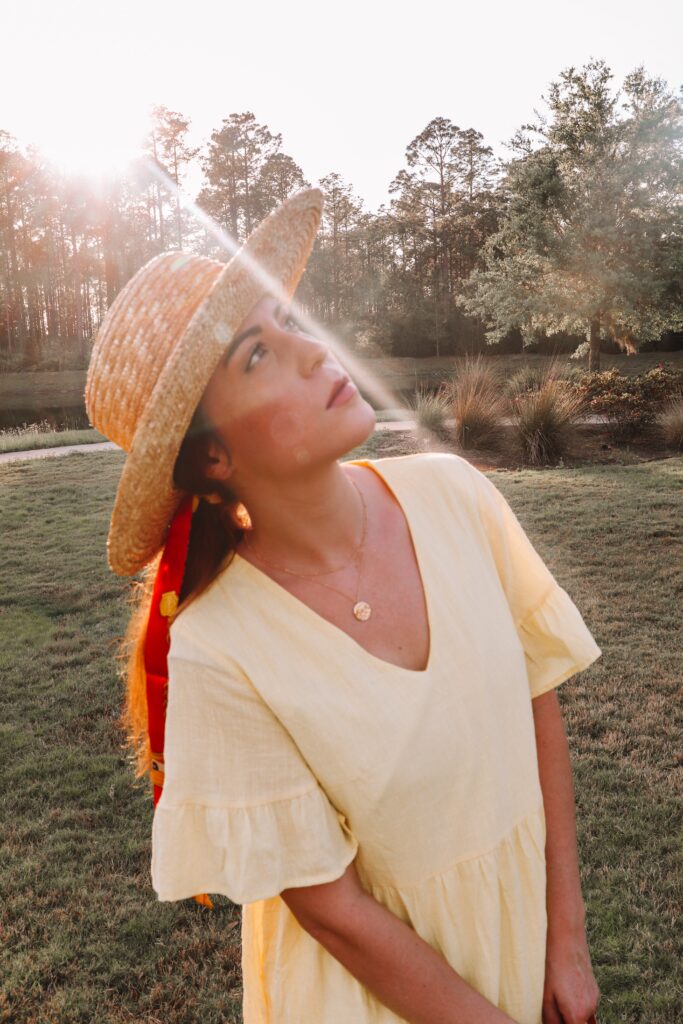 Would you believe me if I told you this entire ensemble is less than $100? My mind is still blown on that one. I strive really hard to find #mamafriendly outfits that are both in style and affordable, so I hope this one passes the test!
One more thing… this dress comes in a few different colors! Its lined, and great quality. It's airy and light, but it's not see-through (can I get an amen?!). I'm actually going to purchase more in the near future.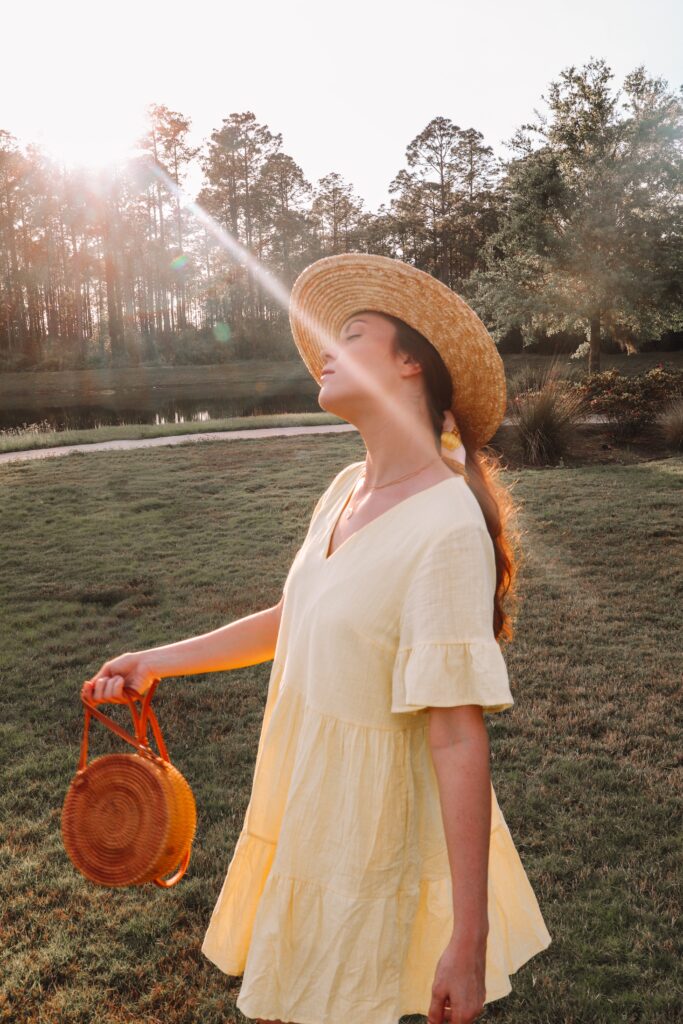 I hope this post brought a little sunshine to your Friday. Let me know if you end up purchasing it and tag #genuinelybex in your post so I can share it!
Much love,
Bex