Merry Christmas and Happy Holidays, y'all!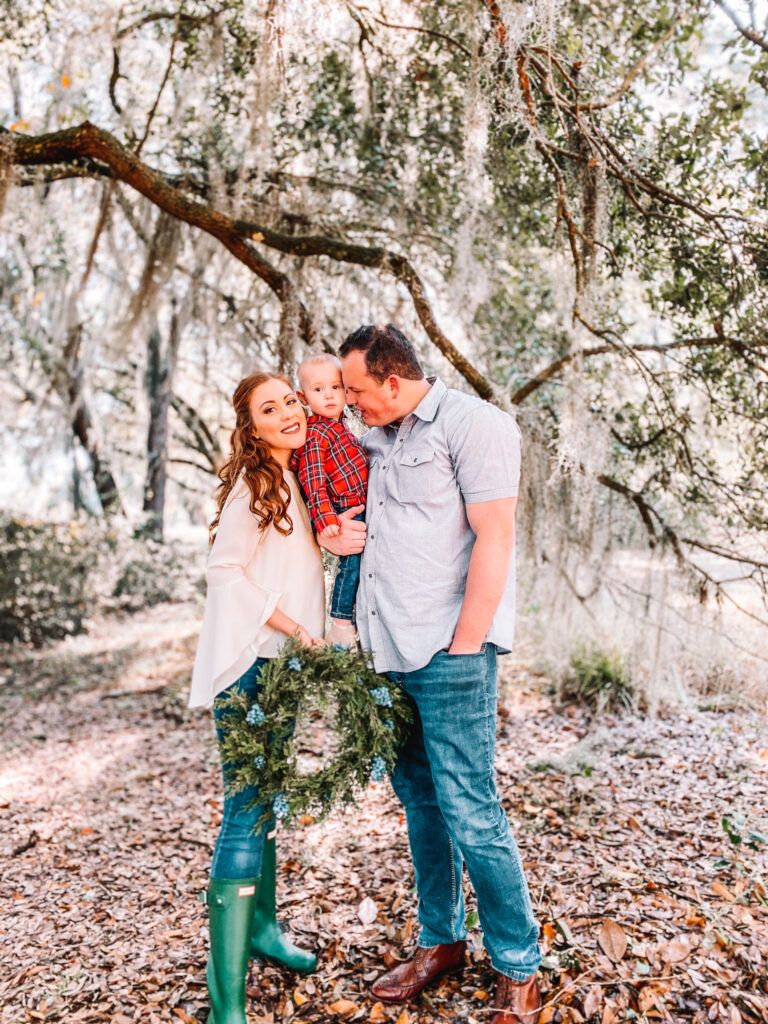 We have had a wonderful year in the Spencer household. B turned one, finally started sleeping through the night, and eating on his own. He's in his big boy room and we are so proud of him! It's funny to think that he just started sitting up on his own at the beginning of this year, and by the end of it, he can run circles around us!
Jesse has been doing wonderful as a manager of supply chain at Home Depot Pro here in Jacksonville. We also finished building our house and moved in shortly before B's birthday. We've done a few fun DIY projects around the house (more coming on that!), and we took our first trip without B (which was AMAZING). I finally got back to my pre-pregnancy weight and I'm really happy about that.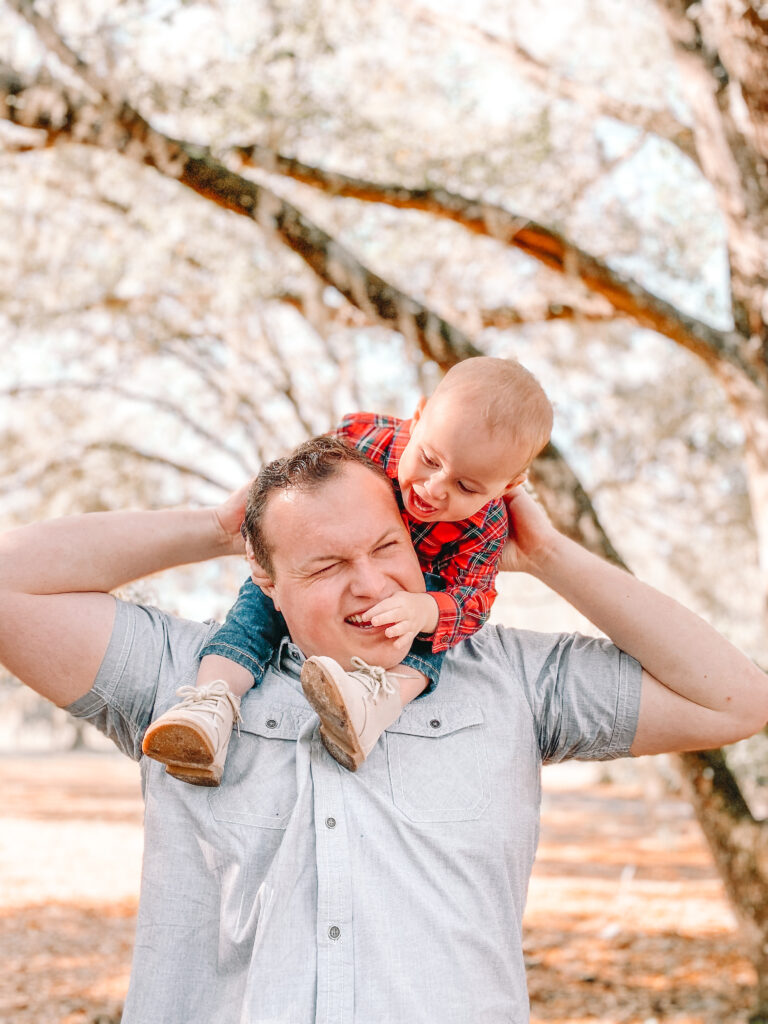 So far, we have loved living here (besides the heat and the critters) and hope to stay put for a little while. It's finally been the first year where we have "slowed down" a bit (and by slow down, we've moved TWICE!) and we are excited to just try and enjoy the calm.
We've made great strides as a family, and we are so excited for what the New Year brings. We have some fun trips planned, and we can't wait to grow together. Having a toddler has been such a fun adventure for us! B has the cutest personality (I know we are biased but he really is such a little ham) and he has us wrapped around his wee little finger.
It's hard to believe we are about to enter a new decade. It's been a bit hard on me, knowing how much progress we have made in the last 10 years. I'm a pretty nostalgic person, and things like this are hard for me to let go. I hope some of my fellow moms understand what I'm trying to say.
In this decade alone, we have done the following: graduated high school, served a mission (Jesse), lost three grandparents (me), married, graduated college, bought a townhouse and flipped it, moved across the country (we've moved 8 times in total), built a house, had a baby who is now a toddler, said goodbye to the town where we fell in love and held our first big boy jobs (we will forever love you, Idaho), and have settled into our lives here in Florida.
Once we hit 2020, all of those accomplishments will be in a former decade, and it's been a hard pill for me to swallow. Time moves so quickly. They say the days are long, but the years are short, and I've never heard anything as true as that statement. It really puts your life into perspective.
In 2020, our family goal is to eliminate all debt (besides our house). My personal goal is to seek more adventure and actively chase happiness. Going through postpartum depression and coming out on the other side has shown me what life can be like at your lowest point, and being on the other end of it has shown me just how much potential this life can have. This life is truly a gift, and I want to maximize my short time on this planet, surrounded by my absolute favorite people.
Thank you for all of your love and support. We hope you have a warm holiday season and a wonderful New Year.
Much love,
The Spencers