Beautiful humans, I am sorry this took so long! It's been one of *those* days. We are in the middle of potty training B, and he just had a rough day on top of everything else. One of those toddler days with lots of big feelings. Then we unexpectedly got his big boy bed delivered (it literally shipped less than 48 hours ago and was not supposed to be delivered for another 5 days) to our front door today, so we put that up and took down his crib. Cue mom sobbing because my baby is really growing and it just hit me tonight. Thankfully, the crib will be used for the next baby but I'm not sure I was mentally ready to let B go to a big boy bed. I'm not sure I'll have a third and it's made me very weepy lately (#pregnancyhormones).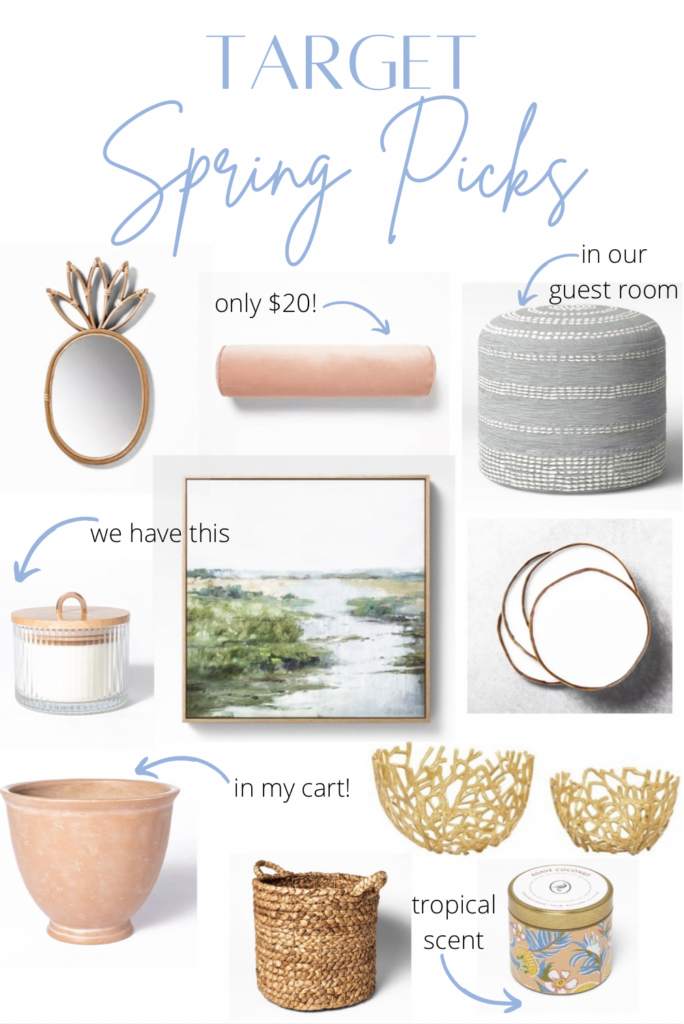 Target has so many cute picks this year! Spring is my favorite season to buy for because I love pastels and soft colors. If y'all follow my Instagram, you will probably see that I decorate my home in a lot of periwinkle, blush and gold. Those are my three main colors and it's easiest to find those colors in the Spring so I always have to stop myself from going overboard this time of year. Especially this year with a new baby coming.
Still, I can't resist! I'll definitely be purchasing the ceramic pot, the abstract wall art, and the bolster pillow. What are your favorites on this list? Let me know in the comments below!