For the whole family that aren't candy or flowers!
Almost every single one of us is over getting cheap gifts in the form of Russell Stover assorted chocolates and teddy bears unraveling at the seams. But finding quality Valentine's gifts at a cheap price seems a bit out of reach. Especially for those of us ballin' on a budget.
Today, I'm here to prove to you that unicorns do exist in the 21st century form of Amazon Prime 2 day shipping and Target online. Look no further; because I have Valentine's gifts under $15 for the whole family.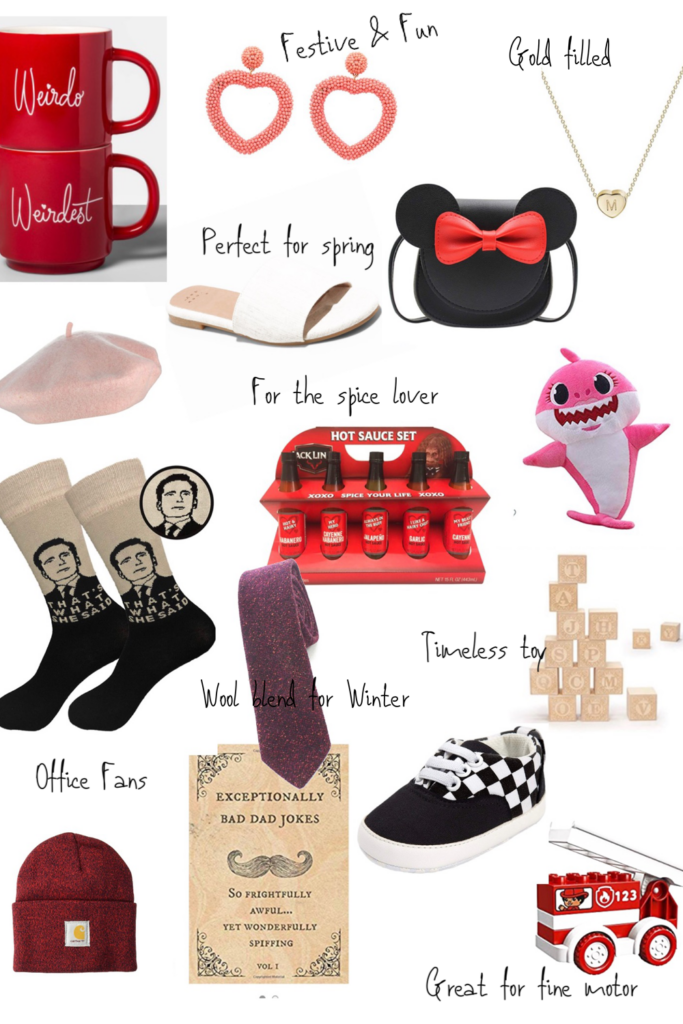 For those of y'all who are procrastinators, all of these products are Amazon Prime eligible! (Besides the hot sauce, slides and coffee mugs- those are Target).
For my Target lovers, you should be able to pick these items up in store! If not, you might have to pay for quick shipping. For reference, my Target currently has all three of these items available so you should be able to snag them today.
Let me know what items you purchase! And which was your favorite?
Much love,
Bex