Happy Sunday, everyone! We spent yesterday afternoon in Orlando with some of our closest family friends. We grabbed lunch and dessert at Boxi Park in Lake Nona. If you haven't been, it's an absolute must! It's a bunch of boxcars that have been converted into food joints. They have live music, playgrounds, a dog park, and even sand volleyball. It's got the coolest vibe and the place just feels magical with the hanging lights and that gorgeous Florida sunset.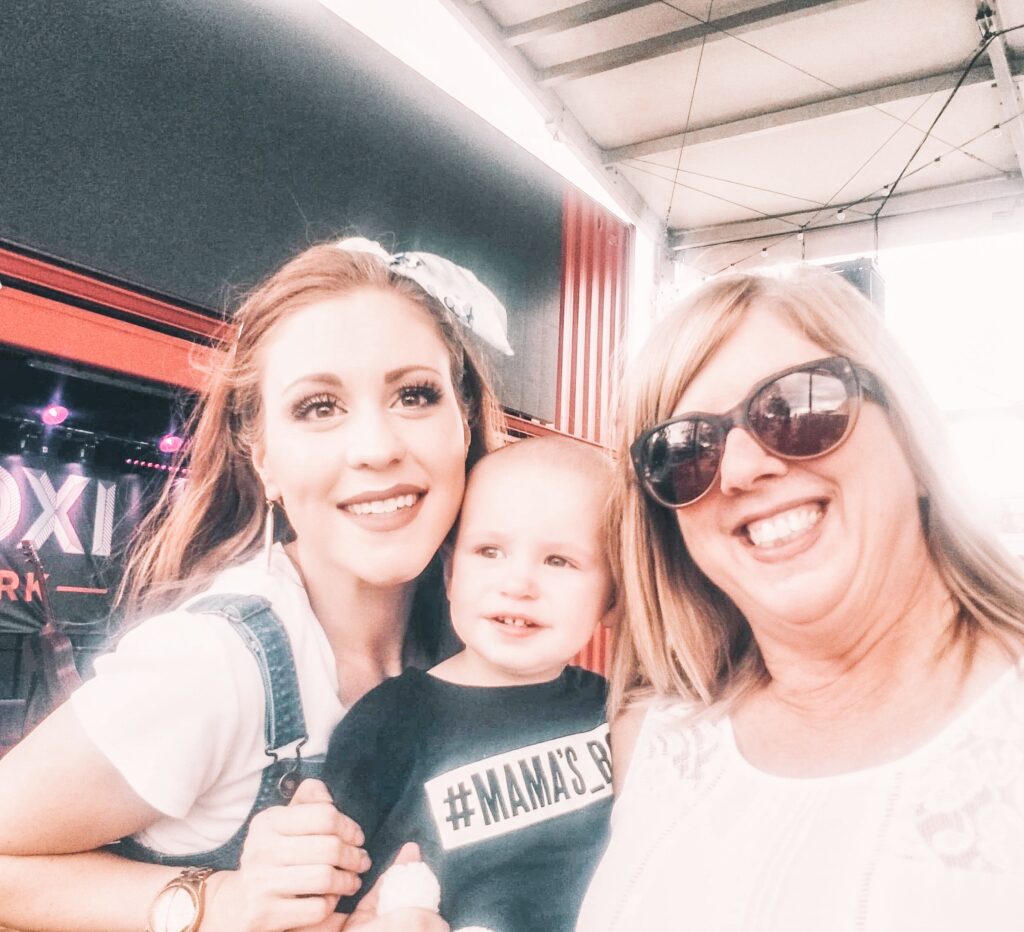 Robbie and I met in middle school (back when I lived in South Carolina) and have been best friends ever since. I was so excited when we moved to Florida because that meant we could see each other more often! He is the BEST Uncle to B. His mom is like my mom and is B's Nana. It was so fun to see them again (it had been a couple of months!) and to enjoy some great food (seriously, the food there is amazing) and catch up. They spoiled B with the best birthday presents!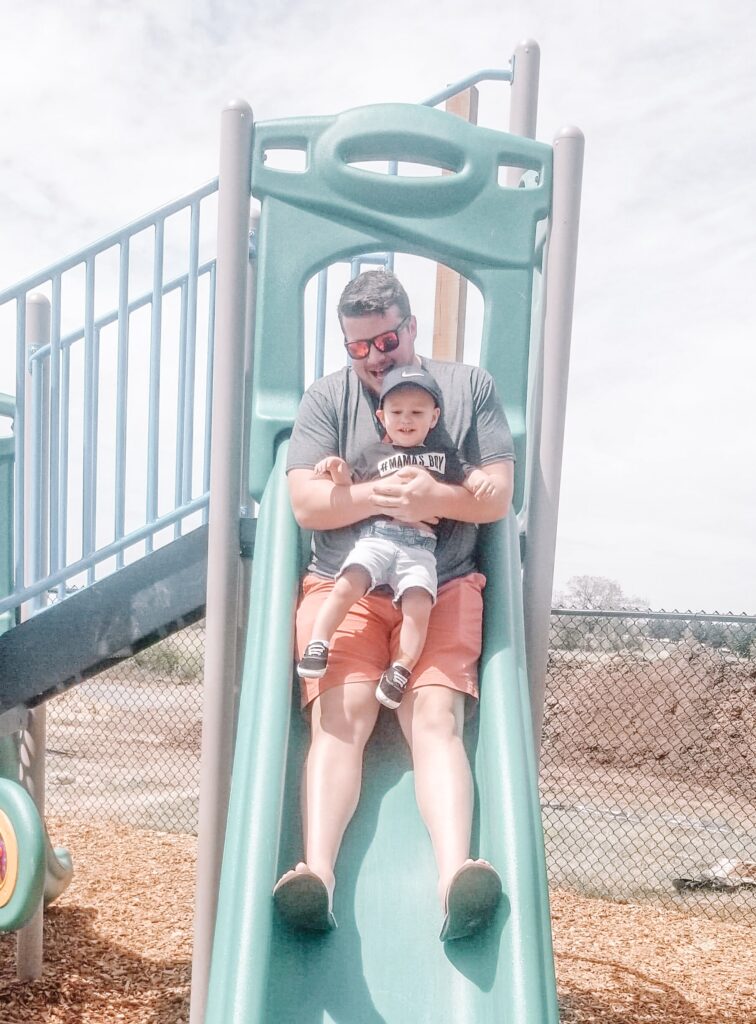 We need to have a convo about the ice cream at Boxi. It's amazing. Not only is it locally made (#supportlocalbusiness) but the flavors and toppings are awesome. I bet you can't say you've had black vanilla ice cream before. We'll I have, and it WAS something to write home about. B gobbled it down and we literally had to stop him from eating more. Ha! He had it all over his face and he totally stained my shirt but he was one happy little boy and I can't be mad at him for that.
We also drove by Pulse on our way out of town and it was so heartbreaking. I wanted to stop, but B was losing his mind and I figured it wasn't appropriate. I'll have to take him back next time we visit, but it was so surreal to see a place where almost 50 people were murdered (strangers, mind you) for no reason whatsoever other than who they choose to love. I can't put into words what it was like to see a place that was once full of people having their time of their lives turned into a tragic and horrendous event where they have to be remembered by a memorial. I just cannot imagine what their families have been through, and it's such a bitter reminder that we need to love our fellow man and to never let hate rule our hearts. Boxi Park is not far from Pulse, so if you find yourself in that part of Orlando, I encourage you to give it a visit.
To leave on a happier note, they have the coolest angel wings in Lake Nona! Make sure to grab your pic on the way back to the car: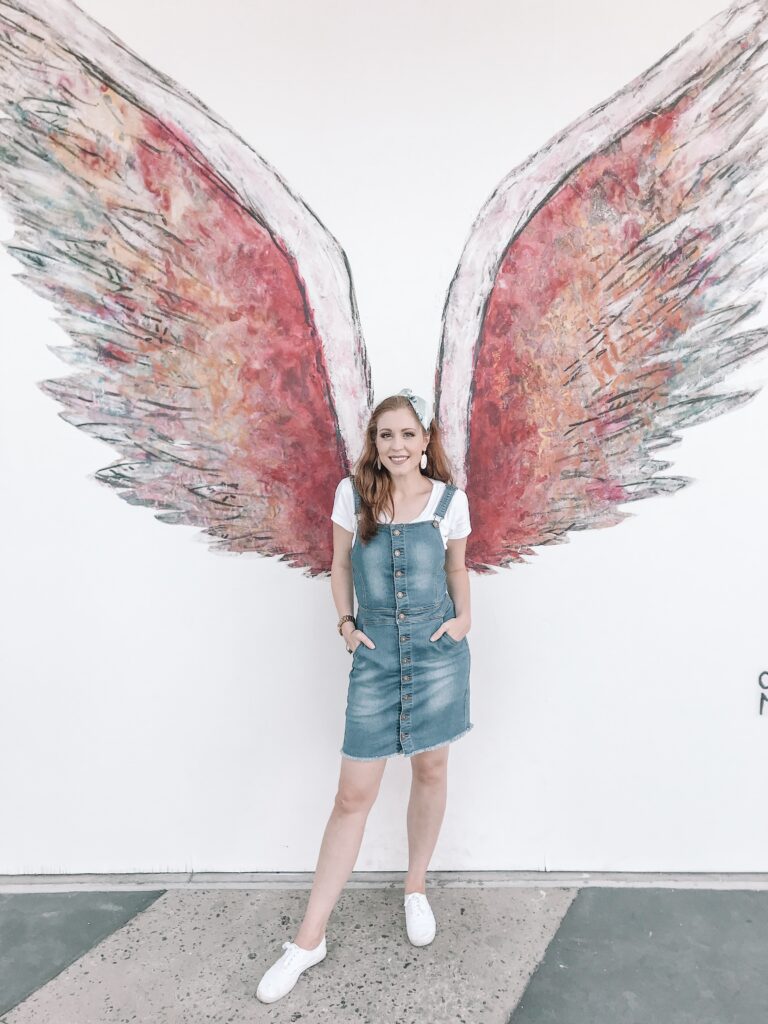 Well, that's all for now! I hope everyone has a wonderful week. I'm so excited because Taylor Swift's newest album drops this Friday! (technically Thursday at midnight). I'll be on doing a full review/breakdown of the album so keep an eye out for that, T Swizzle fans!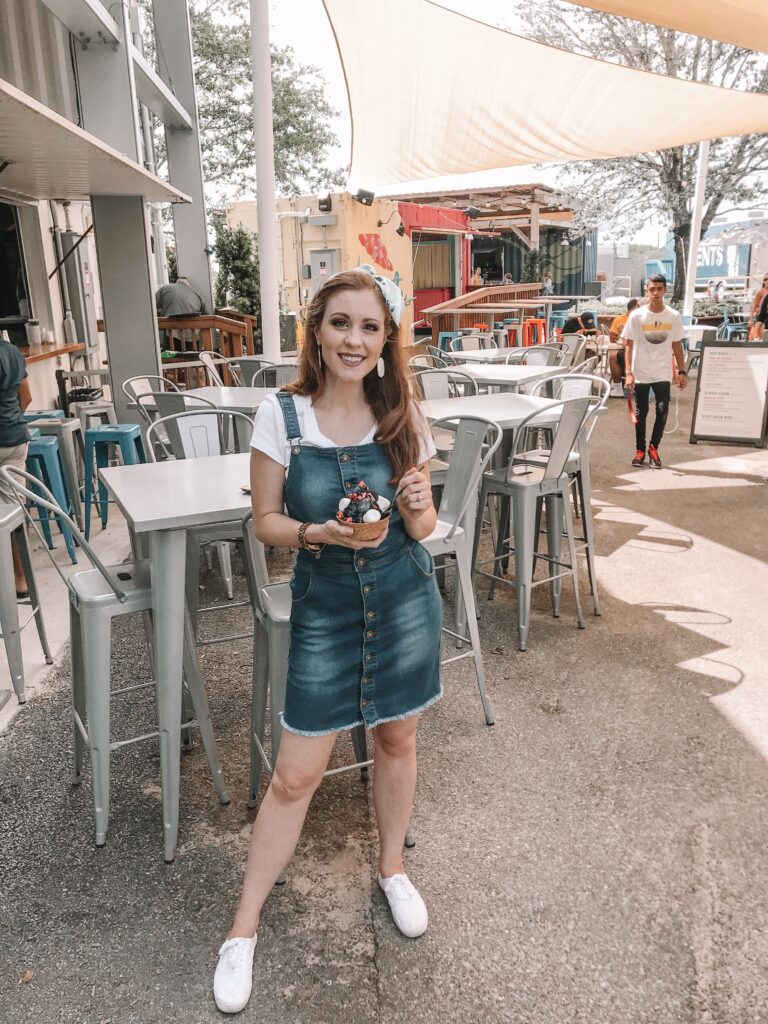 Much love,
Bex