A recipe you will not only love, but the entire family will. It will be on your weekly rotation because it's THAT good, and so easy.
Piggy Mac is exactly what it sounds like: mac and cheese with barbecue on top. The great thing about this dish is that it can be customized to your tastes without compromising the integrity or flavor of this dish, as long as you follow the golden rules about mac and cheese.
First thing's first: let's get this straight. Great mac and cheese is made with multiple types of high quality cheese, spices and a couple of secret ingredients. If you ever stumble across a recipe that calls for pre-shredded Mexican cheese blend, RUN. No Southerner in their right mind would EVER lead you astray in such a manner. It is a disgrace to the holy dish that is Mac and Cheese; a staple in Southern kitchens.
I gotta admit a grievous sin, though. I do cheat with this dish by buying pre-made pulled pork or chicken (I KNOW, don't stone me. I'm SORRY!!!). My life is so hectic right now with a very high needs and demanding toddler. I simply do not have time to smoke pork for 12 hours and baste it every hour. My rule is that if I'm making pulled pork, I'm gonna MAKE pulled pork. There's no half (ehrm)- *butting* pulled pork (pun fully intended). That's just not the Southern way. So, to make my life simpler (and yours too), I buy either Jack Daniel's pulled meat or the pulled meat from Aldi's. Once you see how simple and easy this thing is to slap together, you'll thank me for sharing this recipe. Okay, enough yapping. Let's get to the yummy stuff.
First, you want to cook your macaroni in some salted, boiling water. Don't over-cook the pasta though! In fact, you'll want it a bit al-dente because you're popping it in the oven to cook through a bit. In the mean-time, preheat your oven to around 375 degrees. (I put mine on 400 because it runs a little low).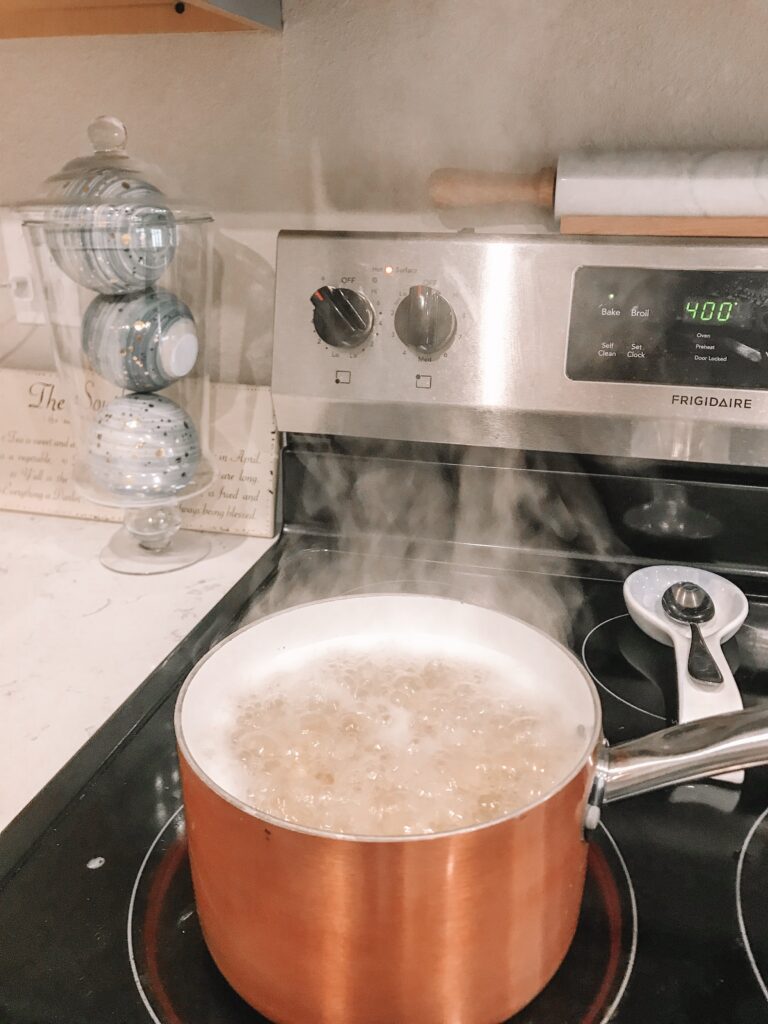 Once the mac is done, drain it and pour it in your greased casserole pan. I like to use the throwaway kind so I can just be done with it once it's all gone, and I suggest you do the same! I sprinkle the bottom of the casserole pan with some of my shredded cheese, pour in my mac, and then add the rest of my ingredients: rest of the shredded cheeses, milk, evaporated milk, smoked paprika, pepper, egg, butter and heavy whipping cream. (Use about a teaspoon and a half for the smoked paprika, onion and garlic powders. Only sprinkle the pepper throughout for taste.)
Mix it all together nice and goodlike (as Jesse would say). Make sure to save some of the shredded cheese for the top!
Pop it in the oven for about 35 minutes or so (until you see it bubbling in the center, and it's almost brown around the edges). When your mac only has a few minutes to go, start heating up your pulled meat in the microwave.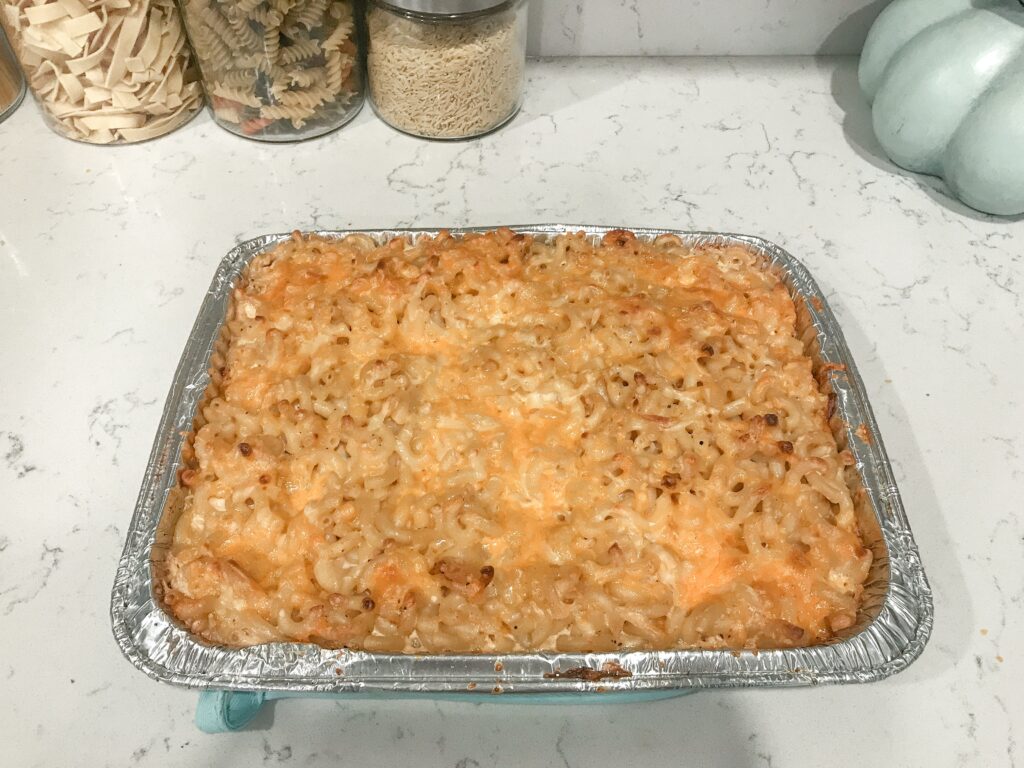 Once that is ready to go and your mac is done, spread it across the top of your mac. At this point, you can either choose to serve it right away or pop it back in the oven to crisp up a bit more.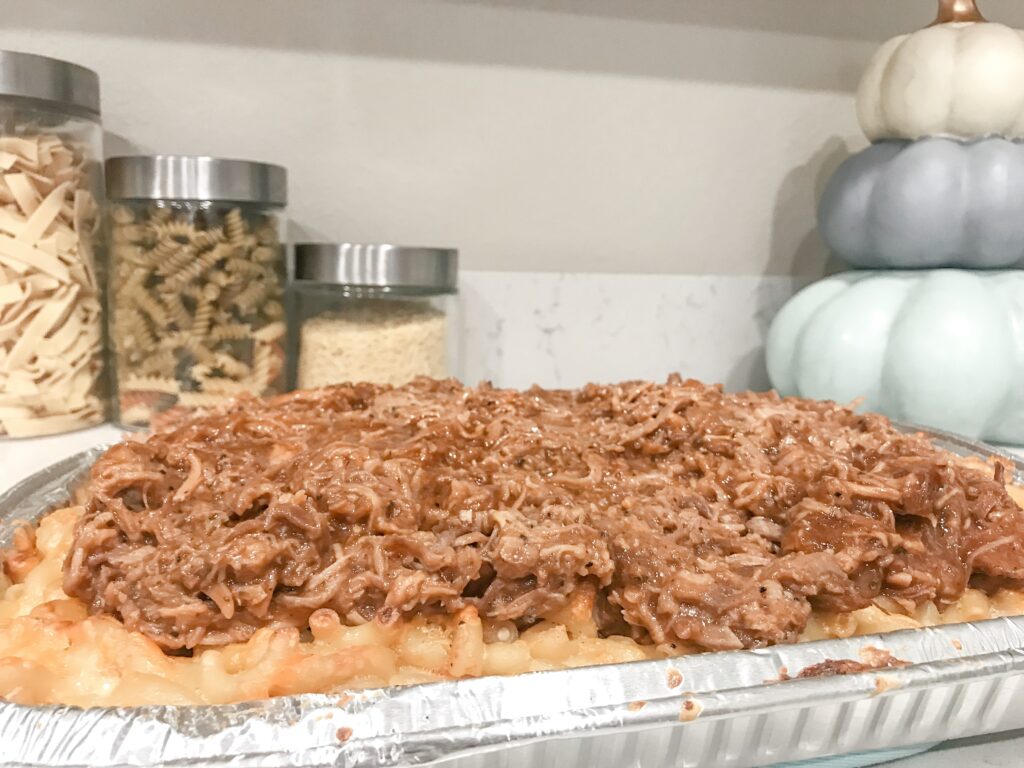 And BOOM! You're done. That's literally it, yet your tastebuds will be singing the song of Hallelujah at the magnificent flavors you blessed it with, and your heart will be singing praises of joy at how easy this was to put together and how happy it made your entire family.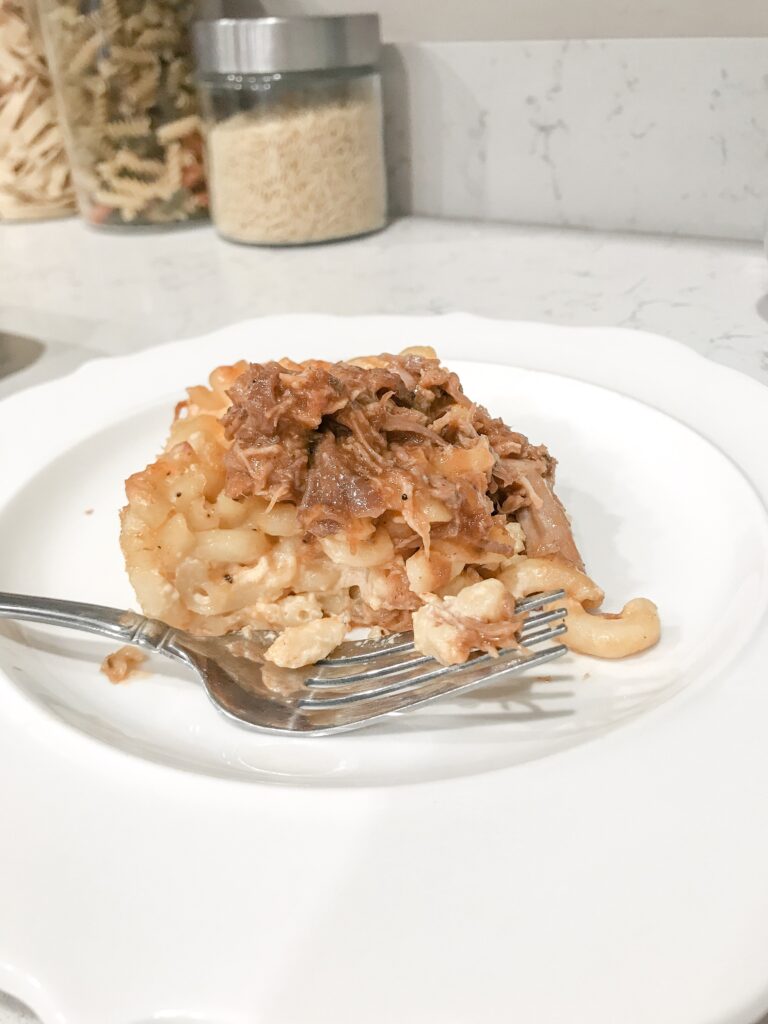 Ingredients:
-1 box of elbow macaroni, 16 oz (I like the Great Value brand best)
-2 containers of your favorite pulled meat (ours is Jack Daniel's pulled chicken)
-1 block of sharp cheddar cheese 8 oz, shredded (we like Great Value)
-1 block of gouda cheese 8 oz, shredded (we like Boar's Head Smoked Gouda, and only use half the block)
-1 egg beaten
-1 can of Evaporated milk ,12 oz
-1 container heavy whipping cream, 8 oz
-1/4 cup of whole milk
-1.5 teaspoons of smoked paprika, garlic powder and onion powder
-salt and pepper to taste
Instructions:
Pre-heat oven to 375.
Bring salted water to a boil in a pot. Add macaroni. Cook until al dente.
Grease casserole dish and add thin layer of shredded cheese.
Drain pasta and add to casserole dish.
Add evaporated milk, whole milk, heavy whipping cream, beaten egg, shredded cheeses, and spices to pasta. Stir until well blended.
Top with remaining cup of shredded cheese.
Put in oven to bake for 35 minutes, or until bubbles in the center begin to form and the edges brown/firm up
Heat pulled meat according to package instructions
Spread heated meat on top of macaroni and cheese
Either immediately serve, or put back in oven for around 10 minutes to crisp up.