Part One
See Part Two here!
Y'all, I could write a dissertation about my love for the Holy City. Being a South Carolina native, it's like a sin not to love it but after living outside of my home state for years, I can safely say from a more non-biased standpoint that it's truly one of the most magnificent places on this Earth, and definitely the best city in the United States. My love for this city knows no bounds. It's like a toddler in a candy store.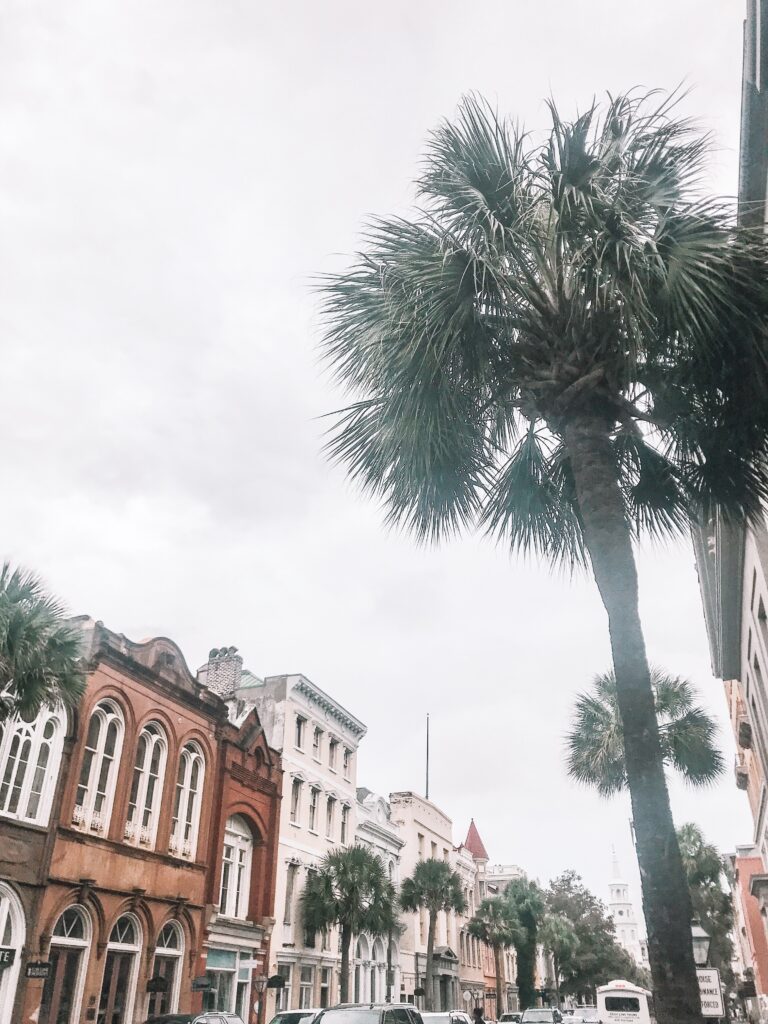 This was our first time leaving B over night and I thought it would be more difficult for me but man, when you have a hard baby and no breaks, that weekend getaway tasted like sweet, sweet freedom. We dropped him and ran. It was glorious and I have zero regrets.
We started off the weekend by visiting the USS Yorktown and completing all.five.tours. I wanted to die (I was 100% done about half way through tour numero uno) but this was something Jesse was practically begging to do soooo I was a good wife and put up with it with a smile on my face and tried to make helpful, positive comments about it (harder than it looks, folks). The ship is absolutely massive, and your ticket price gets you access to multiple things. It's great bang for your buck! You can also take helicopter rides above Charleston, which I think is a must do. It's a little expensive but I think it's really a unique experience! The highlight of this portion of our trip was seeing a few pods of dolphins right around the boat. They were so friendly and adorable!
After the Yorktown, we headed to our favorite lunch spot in downtown Charleston- The Brown Dog Deli. This place has something for everyone in the range of gourmet sandwiches, soups and salads. They even have vegetarian and vegan options that actually taste really good. All of their food is delicious (we have never been disappointed) and the aesthetic there is so fun. This time around, we got the Apple Butter Jeans sandwich and the Pimento Dog, along with the Summer Corn Chowder.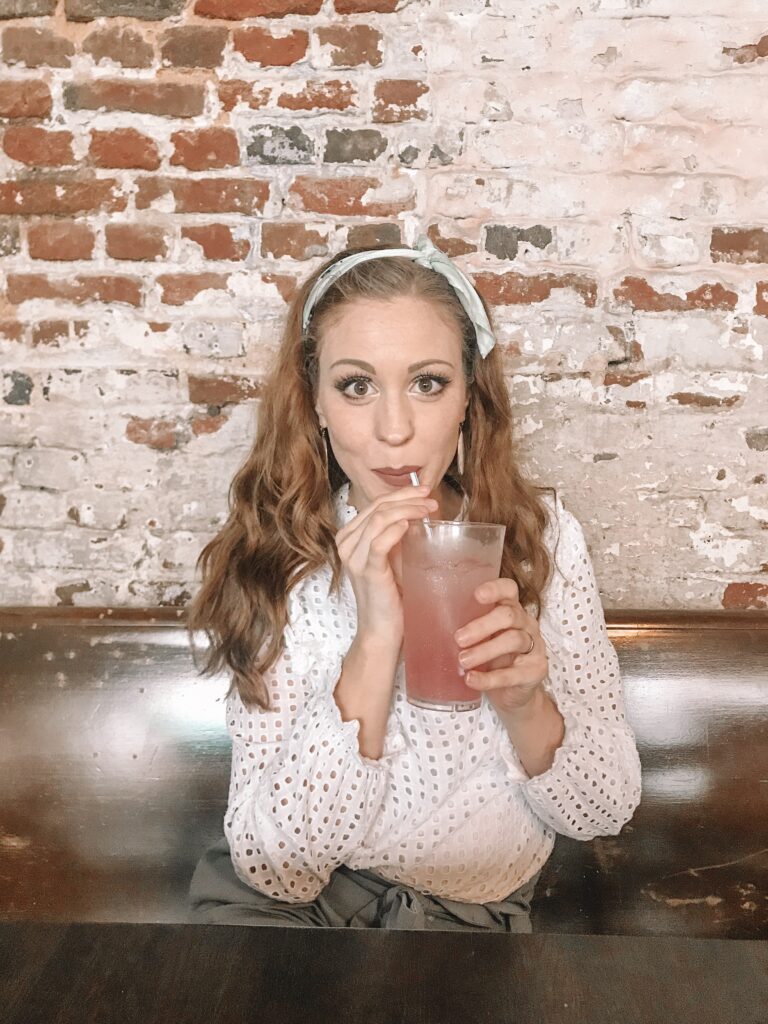 Pro Tip: this place fills up quick (it's a favorite with the locals and college kids), so get there before or after peak lunch hours. Also ask for a seat in the courtyard- it's more secluded and there is a gorgeous brick wall with views of other Charleston buildings.
After our stomachs were full, we headed out to explore downtown Charleston on foot. This was Jesse's first time really being able to see it all, so we hit all of the major spots: the Slave Market, the Battery, Rainbow Row, Meeting and Trade Streets, King St, and of course a ton of little side streets (the best part of Charleston!). The cobblestone streets are gorgeous and so are all of the colorful houses. Charleston has such a charm and magic about it.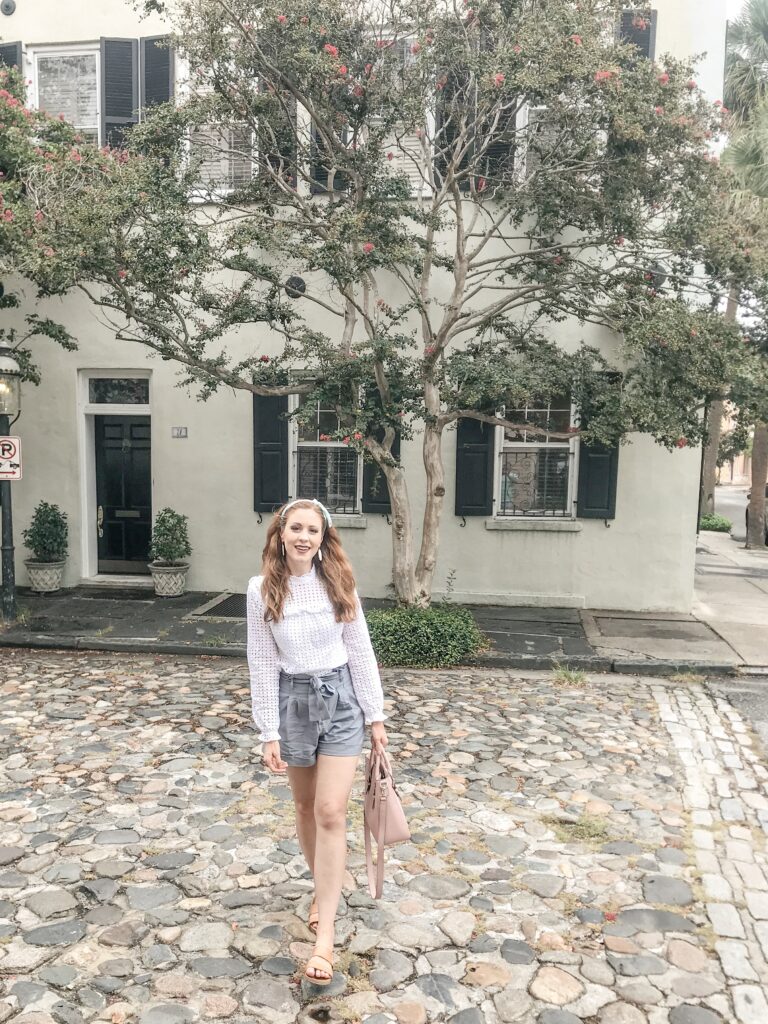 Pro Tip: Book a walking tour get the full history of the places you're visiting. Charleston's history is as rich as it's inhabitants and as colorful as its houses. You will be pleasantly surprised to learn how much this city and its people have endured over the centuries.
When wandering through the Slave Market (I think they call it Charleston Market now), please make sure to stop by a booth to purchase a sweetgrass basket made by the local Gullah population. If you buy any souvenir in Charleston, this is it! These baskets have an incredible and very meaningful history to the area. Be mindful, they are expensive (truly an investment piece), but they will last forever and you will be taking a piece of historical Charleston home with you.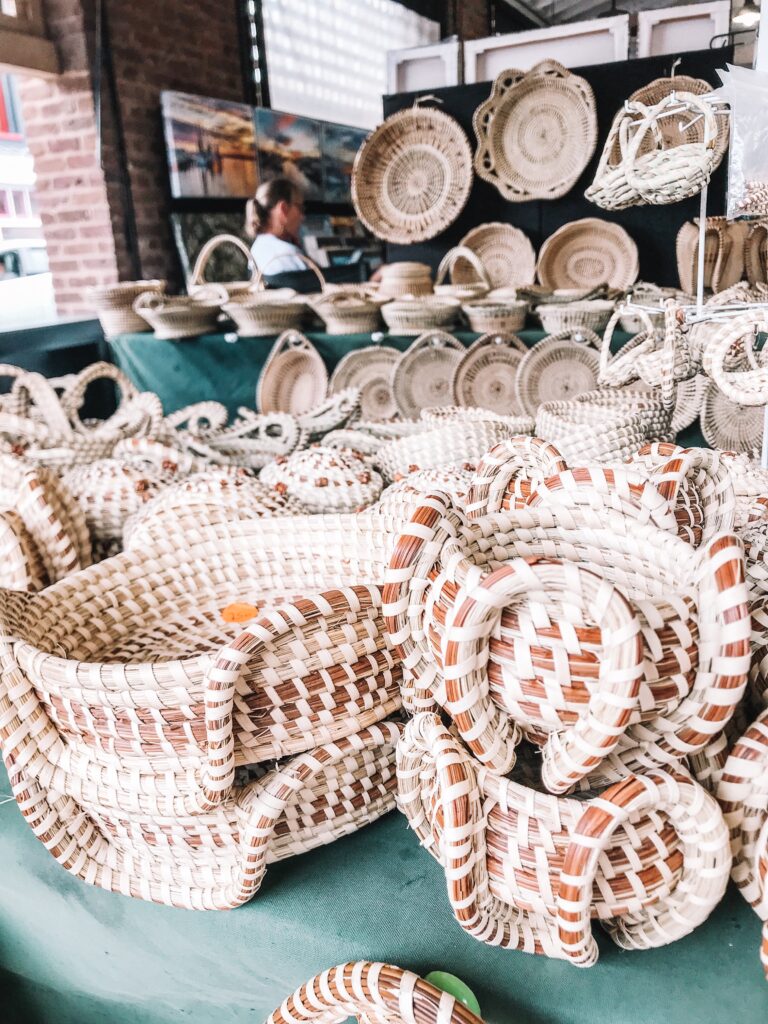 Pro Tip: Stop by the famous Kilwin's Chocolates for an ice cream cone (or delicious fudge!) when you need a break during your souvenir shopping at the Market. If you have kids with you, wait and stop by Savannah's Candy Kitchen. Your kids will go crazy once they see the barrels of candy this store has to offer. It was one of my favorite memories visiting Charleston growing up! They offer free praline samples, too, and their saltwater taffy is some of the best!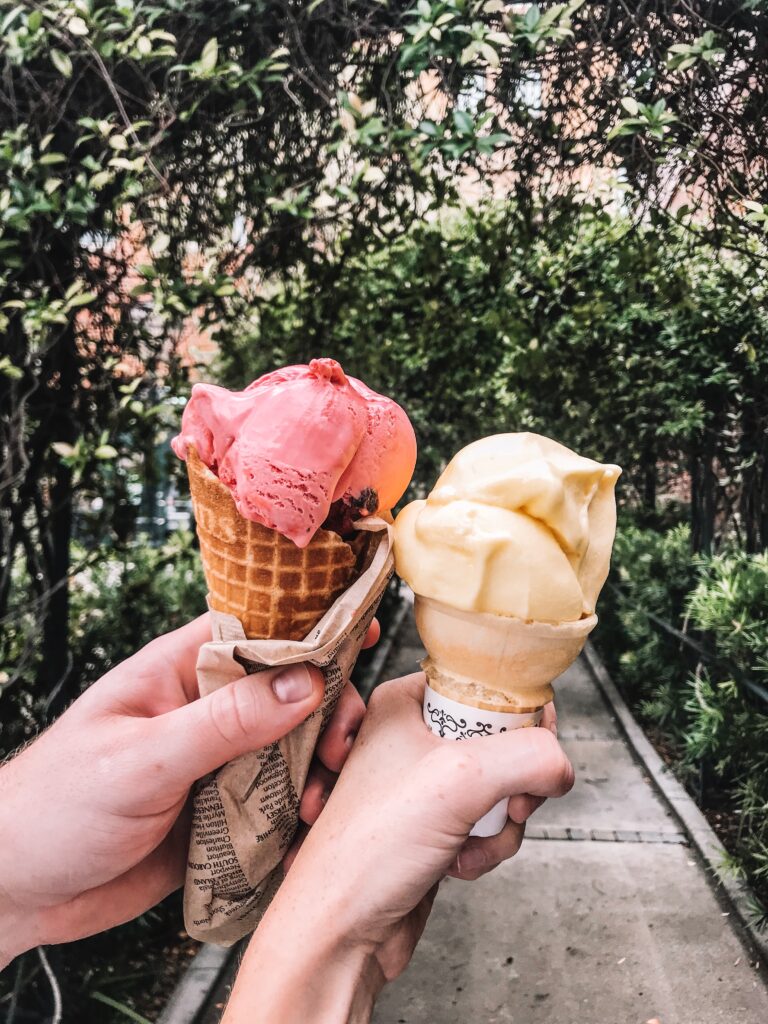 E Battery Street and Rainbow Row have some of the most beautiful houses you will come across, and it's definitely something you don't want to miss, as they are the face of Charleston! Make sure to get there during non-peak hours if you want good photo opportunities; otherwise, you will be competing with plenty of others for a good spot!
We ended the night with dinner at Magnolias, one of the most famous restaurants in the area (besides Husk and High Cotton). Unfortunately, Jesse had a migraine that turned so bad he ended up throwing up just a few minutes after we ate so our experience there wasn't the best (I'm not sure we will ever go back!). His steak was great, and I enjoyed my Tomato Bisque, as well as the sides. My chicken breast was lacking in flavor, and the service was subpar. However, they are known for their Shrimp and Grits, and their brunch menu is fabulous! Charleston is such a "foodie" city; the epitome of Southern and soul food combined. If you're from outside the South, you absolutely cannot leave Charleston without trying shrimp and grits, cornbread, she-crab soup, collard greens, boiled peanuts, and oysters!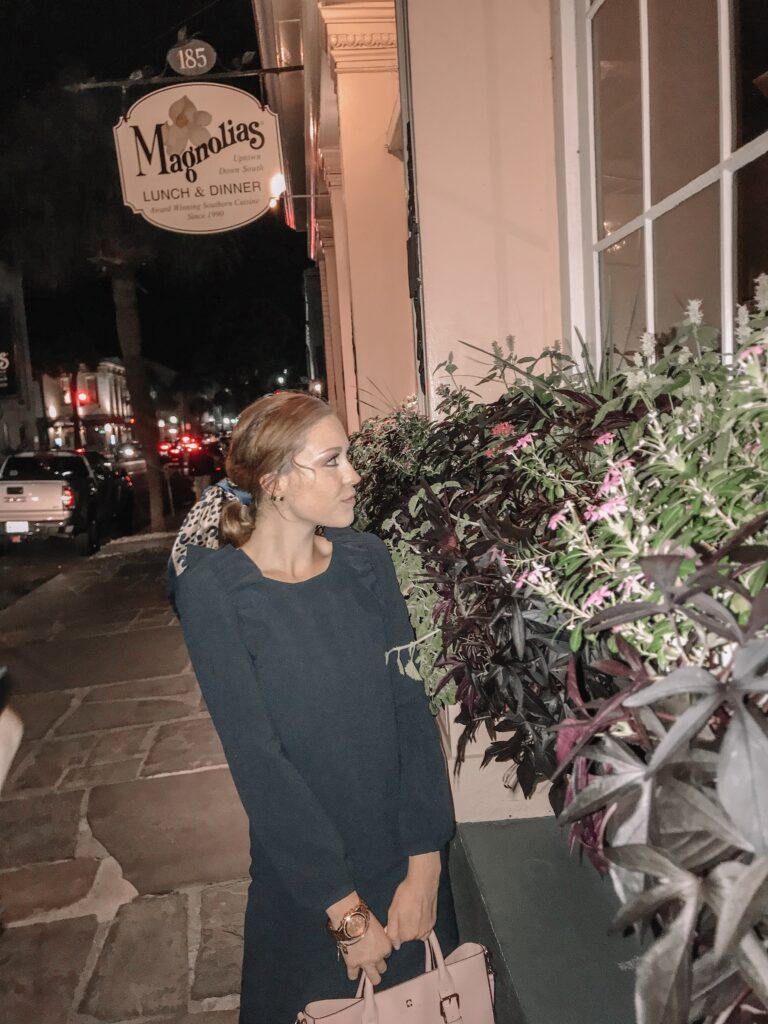 Okay, I am going to stop there because this blog post has already gotten outta hand and I'm sure you're so tired of reading this! I'll make sure to get part two up for y'all later this week. Have any of y'all visited Charleston? What was your favorite part?